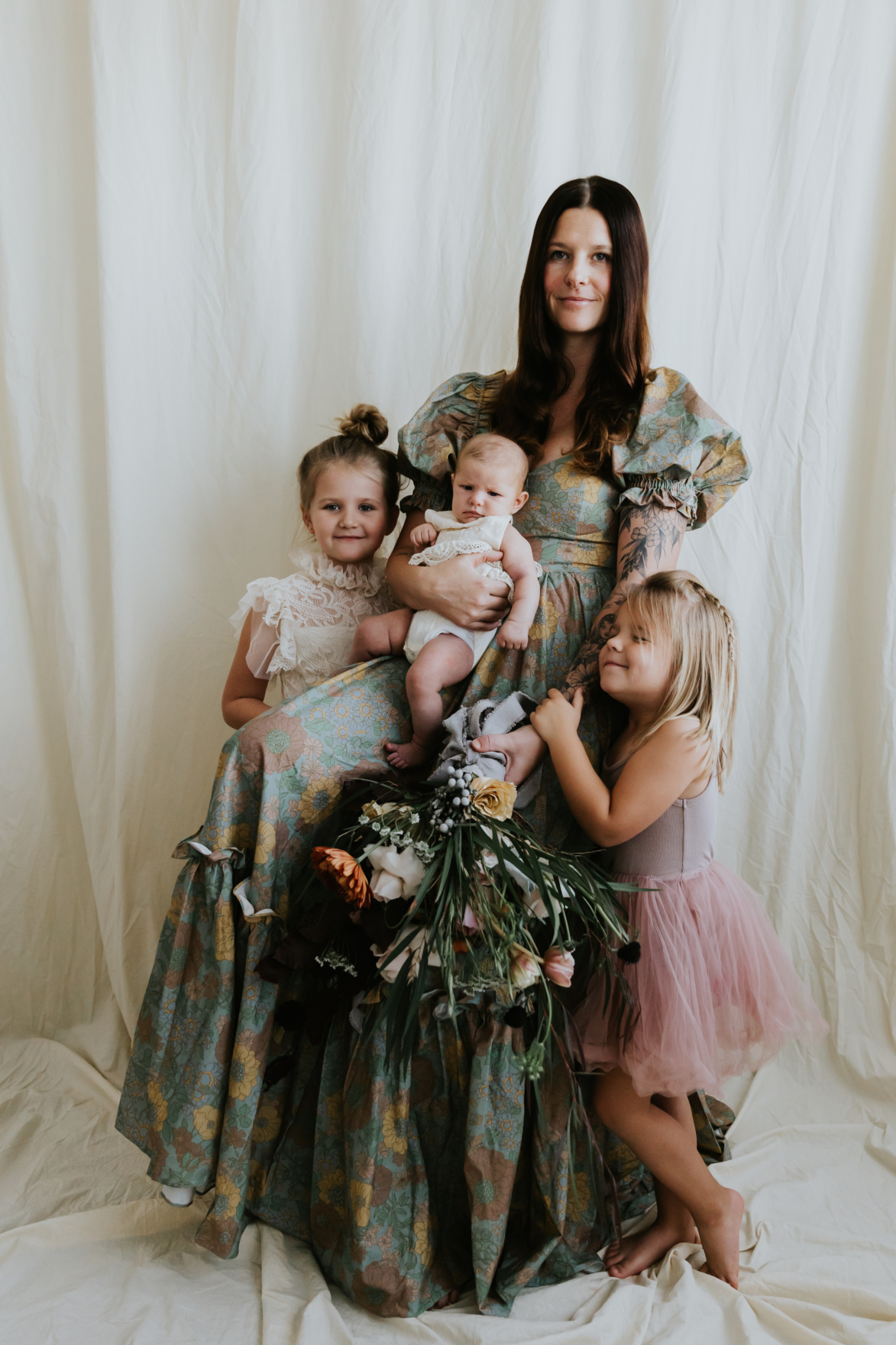 I am a lifestyle photographer specializing in families, couples, babies, senior portraits, & pets. We moved to Queen Creek Arizona July 2020 from Los Angeles. I miss my LA clients so much, but damn, do I love the Arizona landscape and sunsets! I am living the Arizona dream life now with a studio inside my house! 
My husband I have three daughters: Evangeline (6), Goldie (3), & Poppy (brand new!) We also have three dogs: Clementine (boston terrier), Fawkes (boston terrier), & Gruff (boxer)
I started my photography journey in 2011 when I couldn't stop dr
essing up my dogs in costumes and taking their photos. My boston terriers have been on national greeting cards thanks to their mother's passion.
Before becoming a photographer I was a model for ten + years. I know my lighting and how to pose clients in a natural way because of modeling. I also know how to be with your children because of my own! No "say cheese" is allowed with me! I love natural and candid. True, genuine smiles. The underbite forced smile can be cute sometimes, but I am looking for belly laughs! The in between moments might be my favorite. I am there for you every step of the way, prompting, posing (naturally), singing at the top of my lungs for your child or you! Whoever needs it, I am down. I pride myself in making my clients feel comfortable. If you are a family, a high school senior, a couple newly engaged, we will be besties by the end of our session. Promise!